Back
Home
Private is a yacht concept different from her relatives, mainly oriented towards savings thanks to simple geometric shapes for hull, superstructure and windows, and the final product is a large and luxurious yacht with a very reasonable builing cost.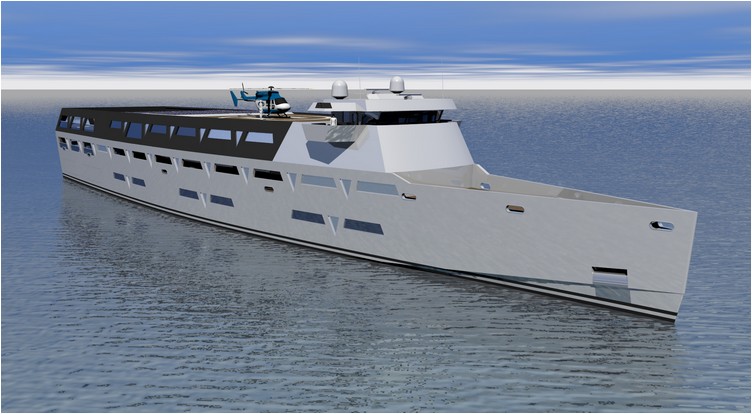 The layout is organized from top to bottom, starting by a wide helipad and a wheelhouse dominating the whole ship, giving a very neat picture of the situation around the yacht.
Top deck is exclusively dedicated to owner's suite, with a big accomodation area opening to a sheltered sun deck and jacuzzi through wide windows.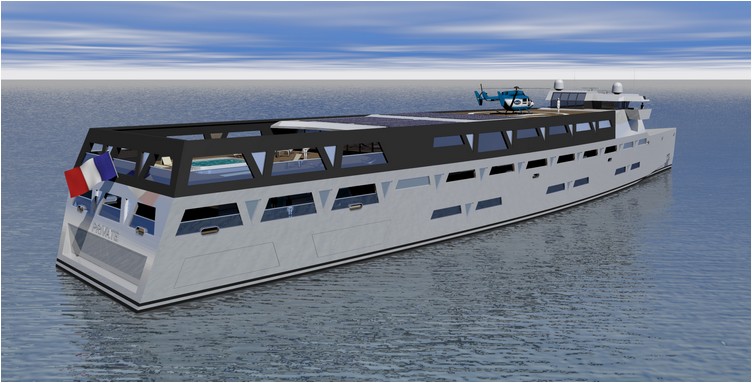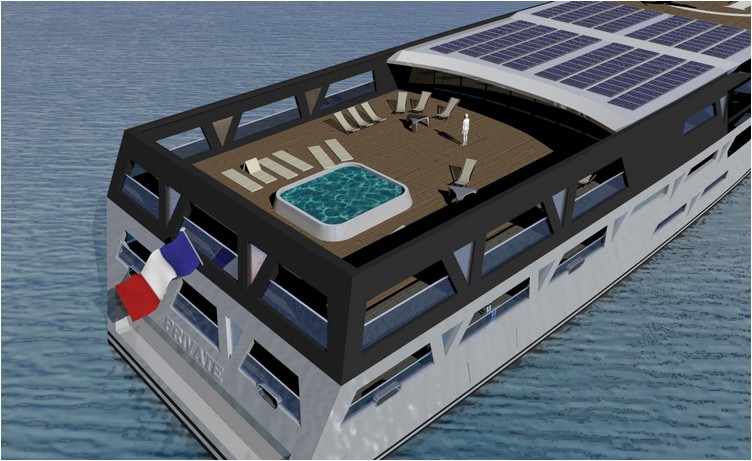 Main deck is receiving lounges and VIP cabins.
Lower aft deck is made of a large lazarette fitted with wide doors opening on 3 directions, and becomes a fully equiped bath area. Lower Fwd deck is dedicated to technical facilities and crew quarters.

Main characteristics
Length : 89.00m
Breadth : 17.00m
Propulsion : diesel electric
Speed : 18kts+
Power consumption is reduced to its minimum, thanks to the use of latest technology for air conditioning equipment and insulation, solar power for sanitary hot water production, and a combination of diesel electric generators used for both propulsion plant and/or electric domestic needs.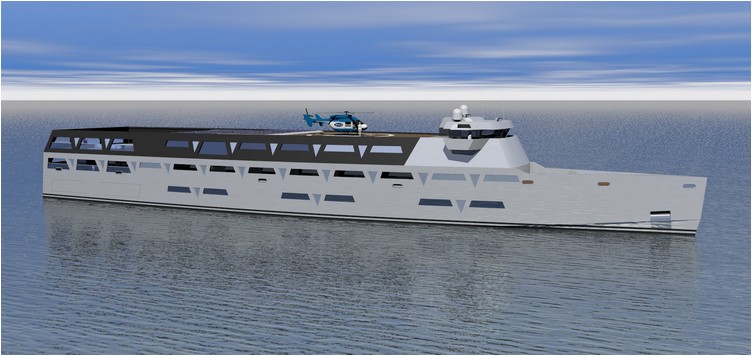 This project is under development.
Don't hesitate to contact me directly if you are interested.

Home
Copyright Sylvain VIAU, tous droits réservés
sylvain.viau@svdesign.fr