Grand Solo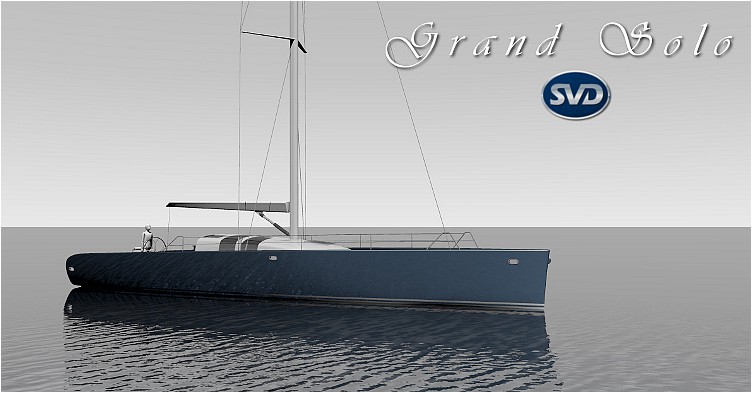 Grand Solo is a 60' sailing boat, designed for day-sailing or short cruises, single-handed or possibly with complete crew (max. 4 pax.)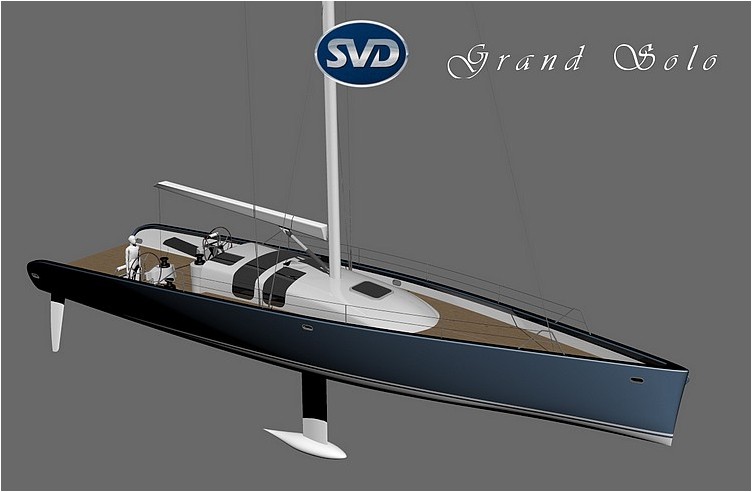 Sailing program : setting sails on the morning from a marina on La Côte d'Azur, then quick sailing to close islands to enjoy the day there, at anchor or sailing around, and sail back on the evening thanks to a high transit speed under sails. Handling is eased with a deck arrangement engineered for single handling or very reduced crew, with a simple but powerful sail plan and appropriate fittings.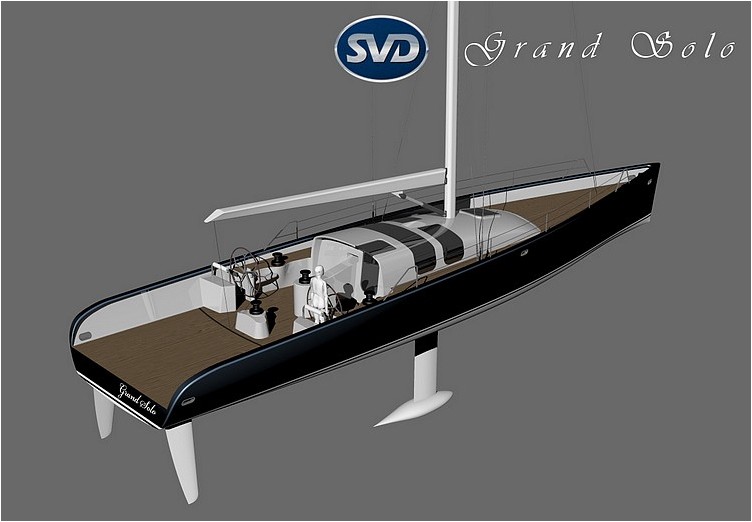 Inside : it is possible to accomodate 2 persons in the fwd twin cabin. A mess + galley is located in the centre of superstructure, and on opposite side to entrance, on portside, is located a wet area with WC and shower tray. Two additional beds can be fitted for crew, on sides below the cockpit.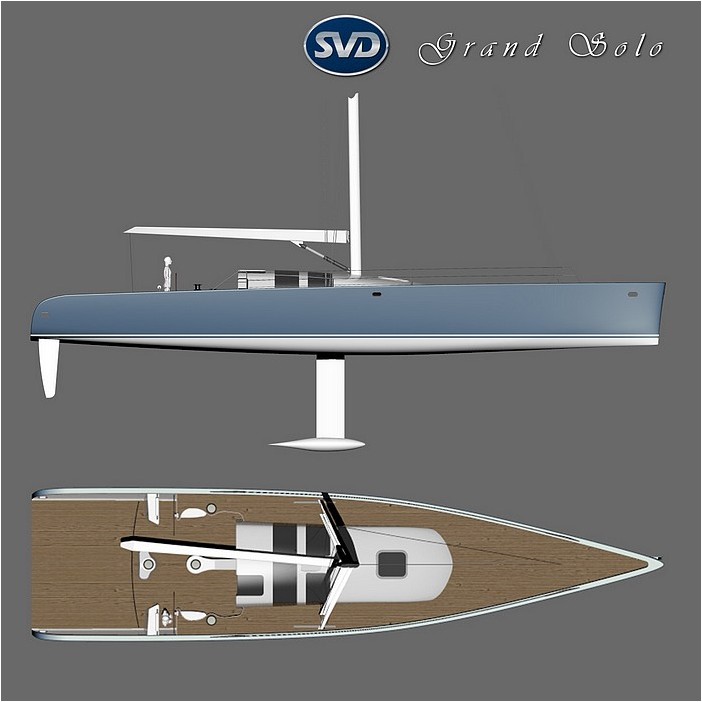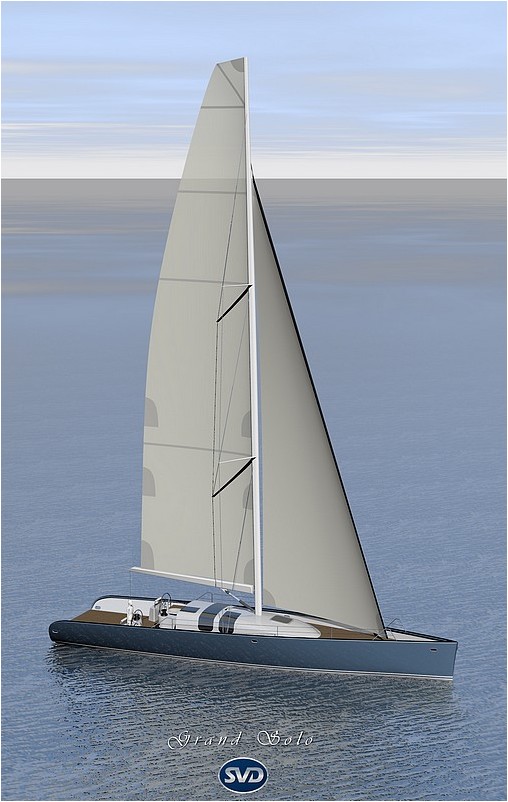 The design is still under development.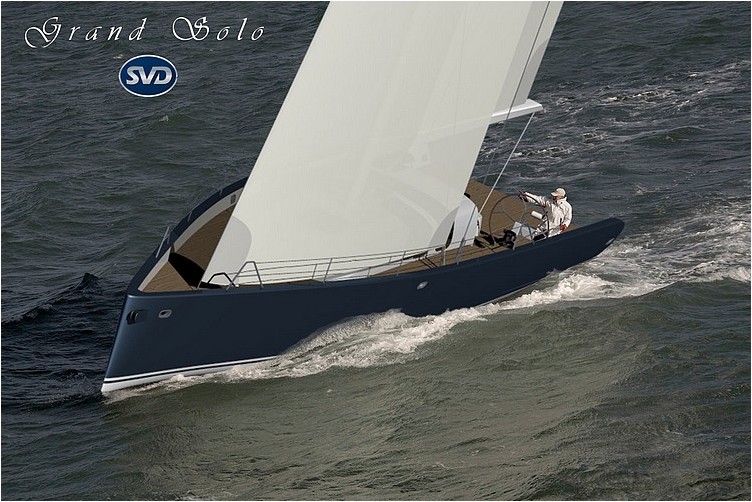 If you are interested in Grand Solo, please don't hesitate to contact me.
Back
Home
Copyright Sylvain VIAU, tous droits réservés
sylvain.viau@svdesign.fr