Oiseau Rouge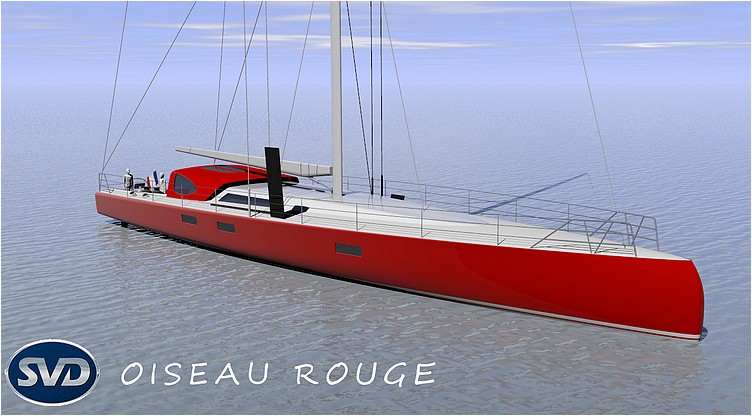 Back
Oiseau Rouge project is an interpretation of a IMOCA 60' monohull extended to 90'. The hull extra lenght allows height for accomodation areas inside, which IMOCA are missing, and it is possible to keep a sleek and relatively low profile.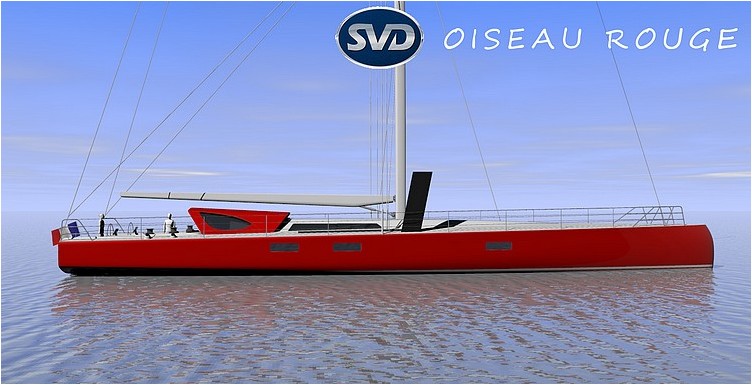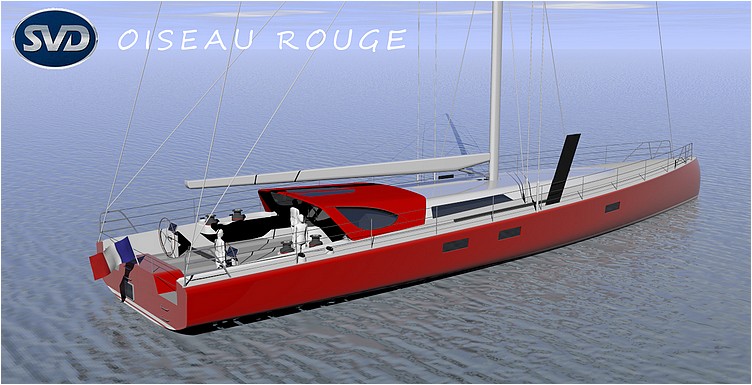 An evolutive hard chine is giving strength to a well balanced and versatile hull form. Canting keel and side daggerboards are designed to work separately or together when sailing upwind, depending on the power and comfort/speed ratio required.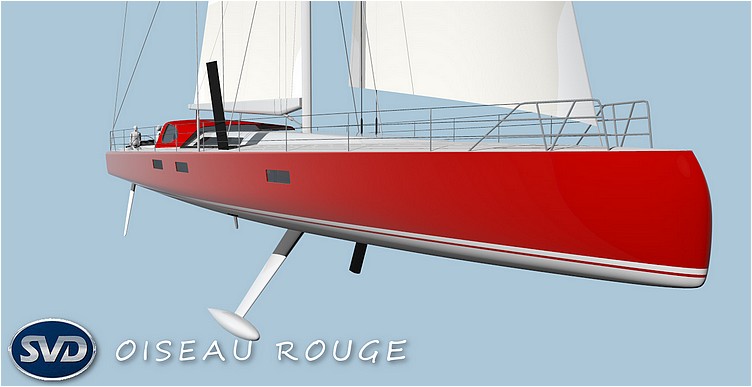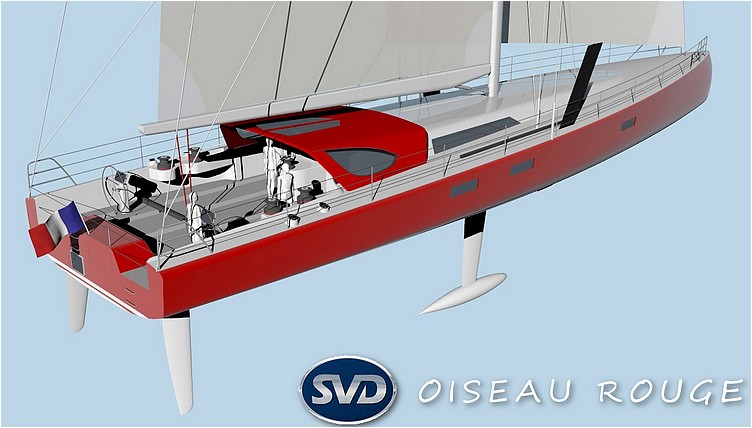 A single 45-meter mast offers generous sail area, but without falling into extremes with extra-huge round mainsails and oversized boom. Split spreaders and large solent will provide good performance upwind, even in light airs.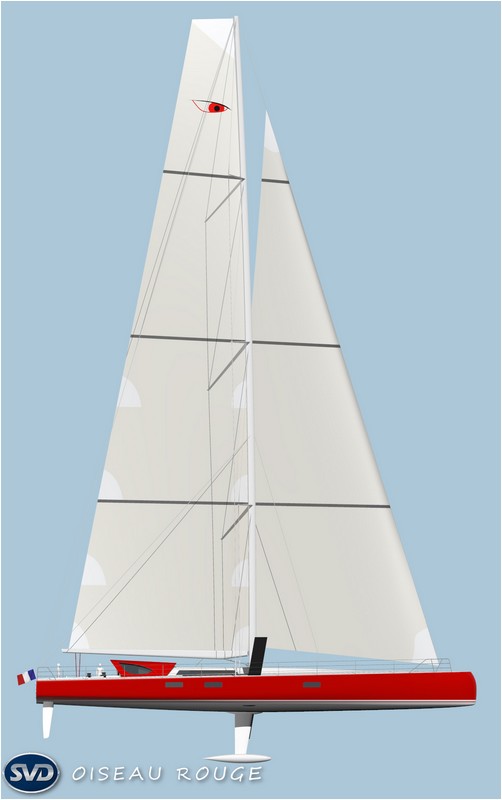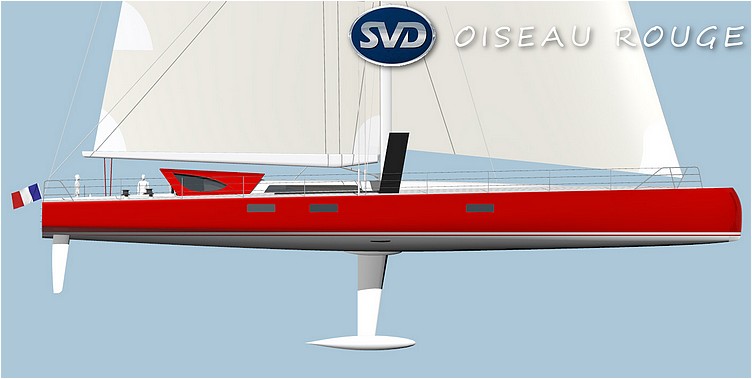 Main Characteristics
Length OA : 30.00m
Waterline : 29.64m
Breadth : 7.00m
Draft : 4.50m
Displacement : 44.00T
Sail area upwind: 656 m²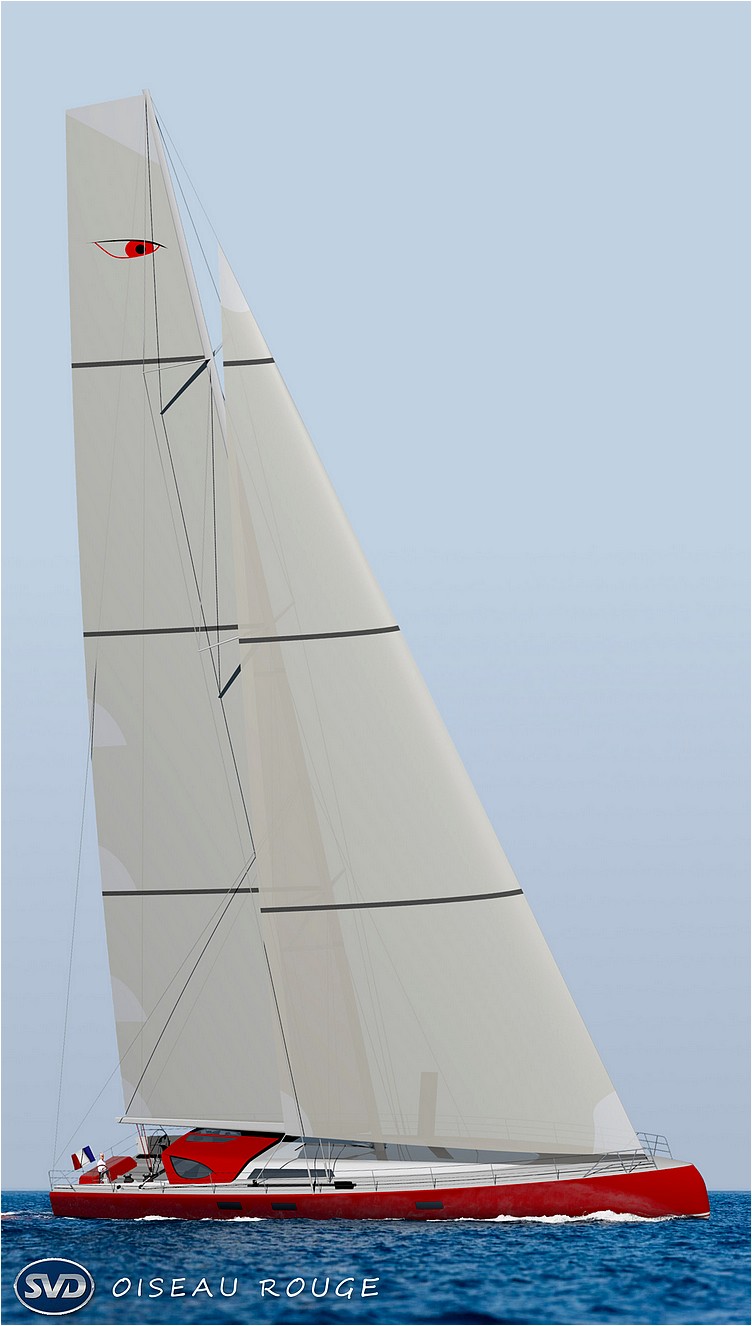 If you are interested in Oiseau Rouge project, don't hesitate to contact me direcly.

Back

Home


Copyright Sylvain VIAU, tous droits réservés
sylvain.viau@svdesign.fr