Back
Home
Vif Argent is a concept of innovative and efficient yacht, combining principles of foiler and glider in order to achieve high level performance and soft riding during high speed cruises.
Floating on the hull while at rest, Vif Argent is deploying gliders during acceleration to help gaining speed and to ensure a comfortable cruising height above waves.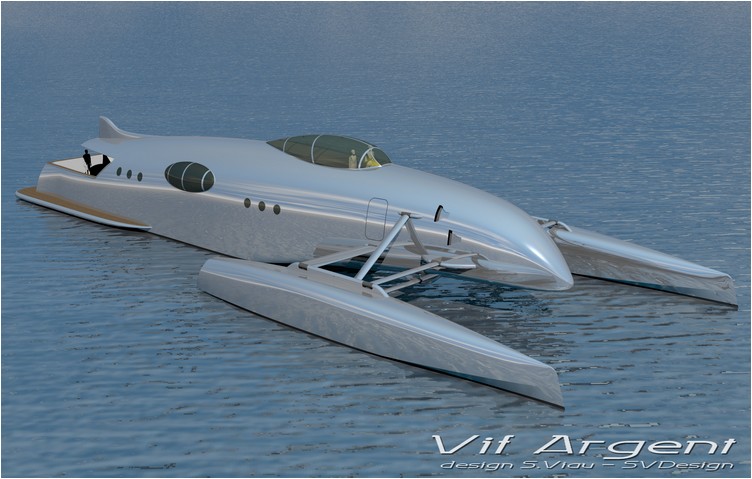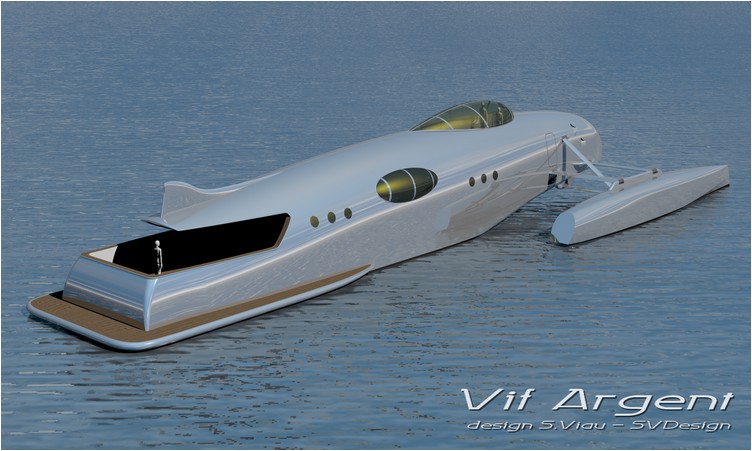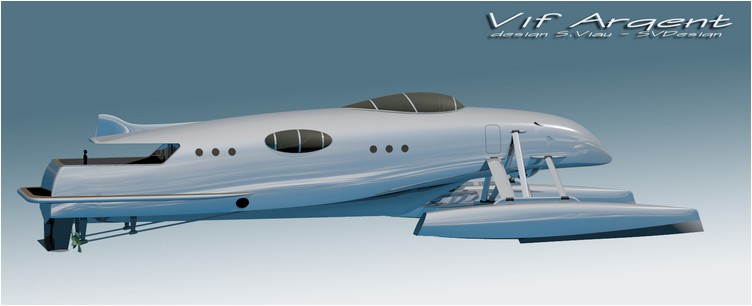 A suspension system integrated into glider folding arms is filtering shocks and vibrations due to wave impact, giving a smooth ride for crew and passengers.
Propulsion is made of two high performance diesel engines, to provide power and reasonnable fuel consumption.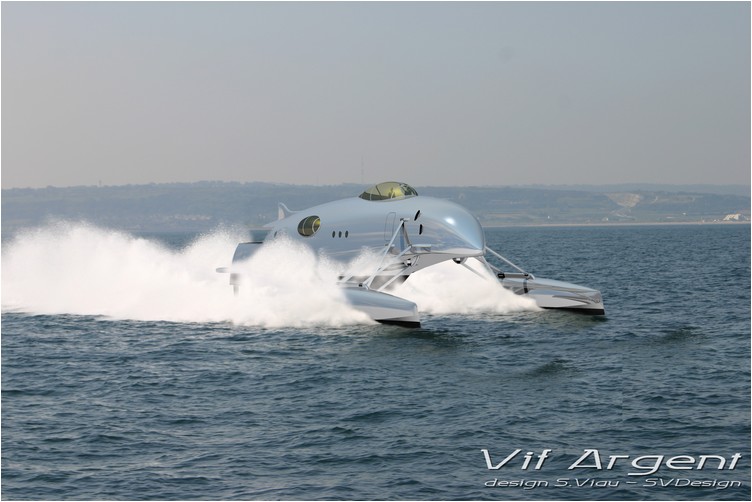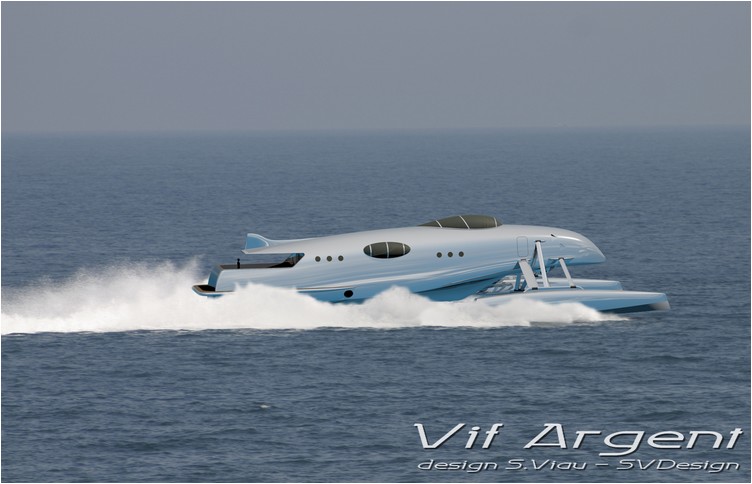 This project is under development.
Don't hesitate to contact me directly if you are interested.

Home
Copyright Sylvain VIAU, tous droits réservés
sylvain.viau@svdesign.fr