Back
Home
Magma presents what could be a new tendancy of aesthetics, applied to modern yachts.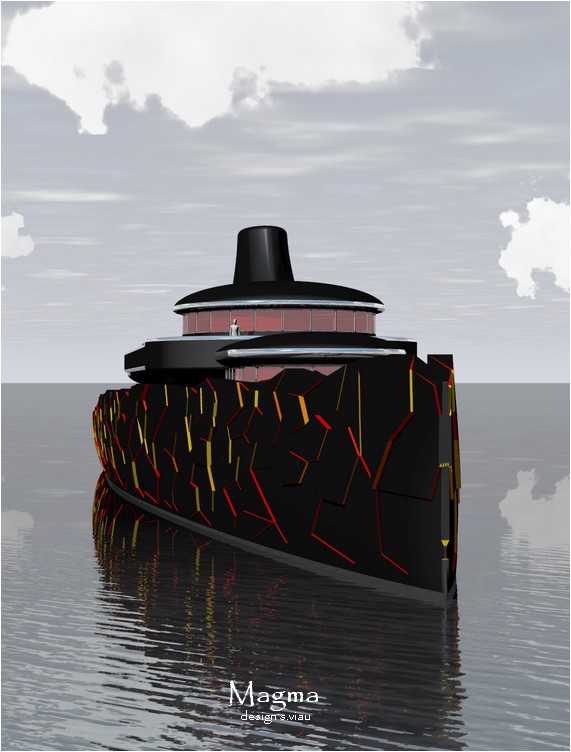 Apparently unique, this jigsaw-like hull surfacing similar to lava cooling down is giving a strong identity to this concept.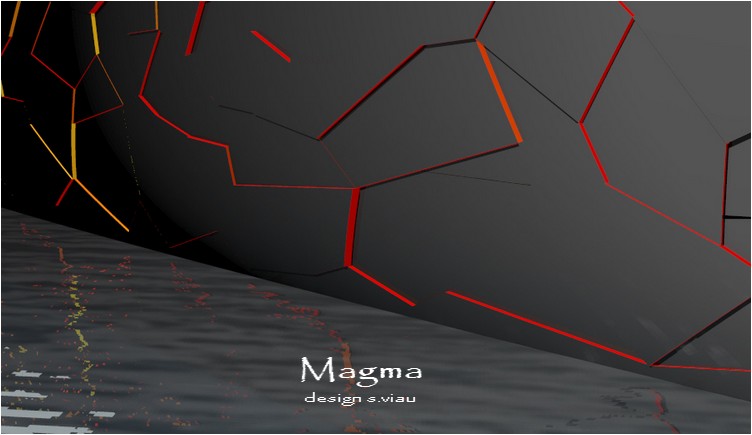 Low superstructure is emphasizing this idea of mineral body, just discovered.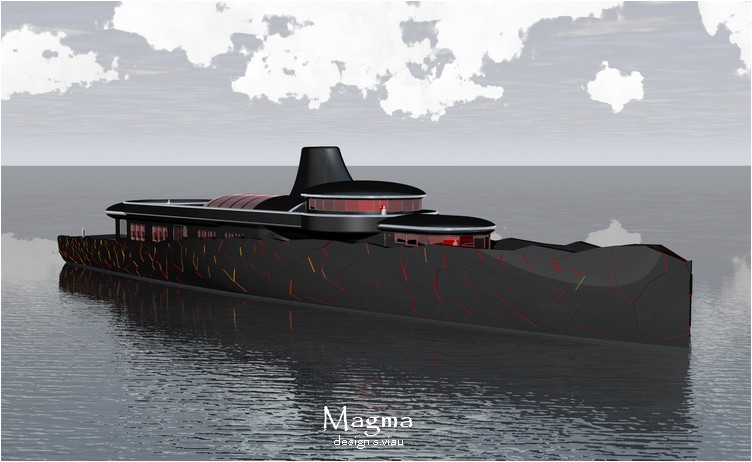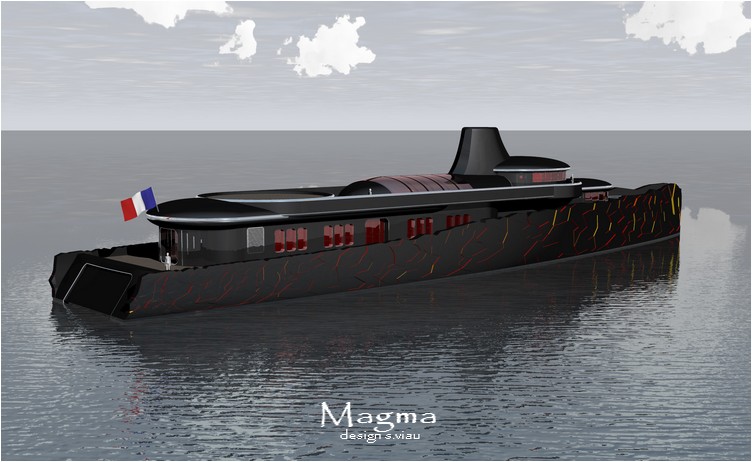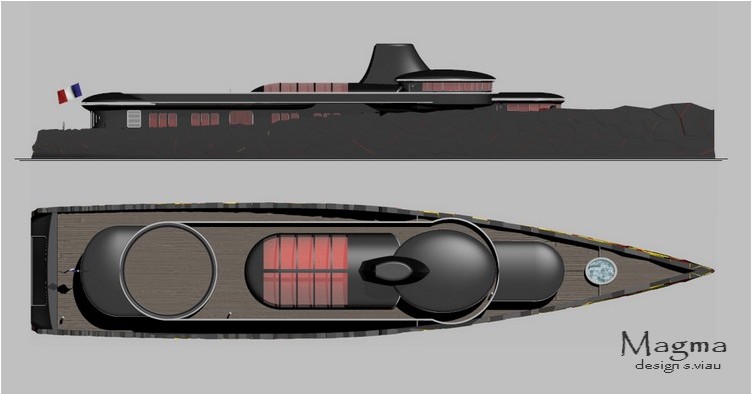 Designed for navigation and eventually exploration, wheelhouse is 360°-type, and a big helipad is arranged on the aft part of superstructure.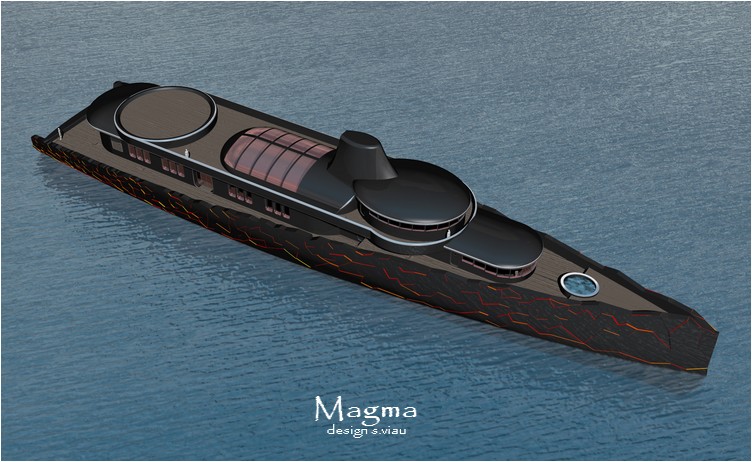 The mast is combining the complete panel of communication antennas, sheltered under a single composite material fairing.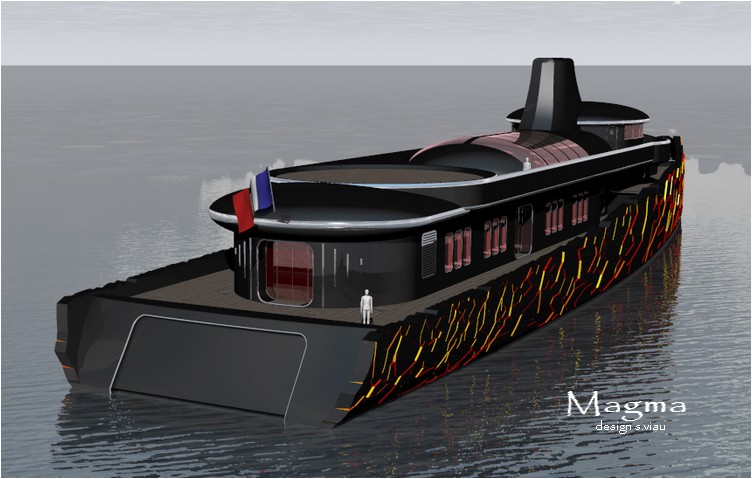 One colour variation could be this nice Iceberg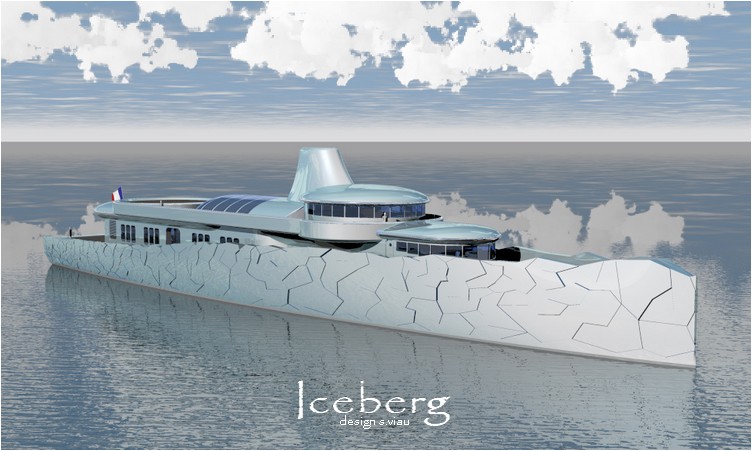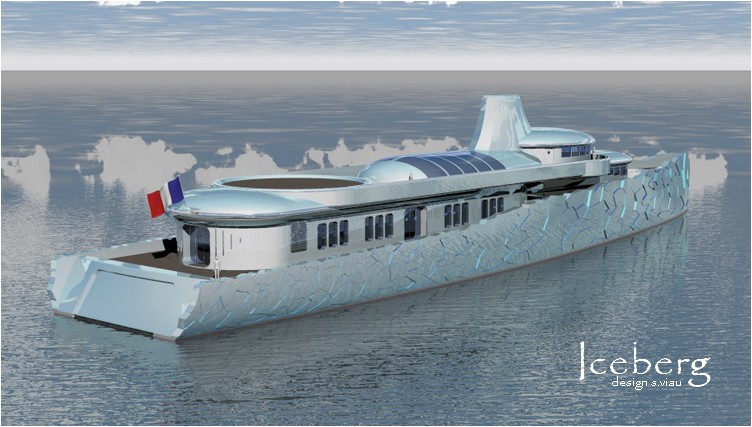 Another sister-ship, with a smooth and classic hull, daughter of Magma : Obsidienne !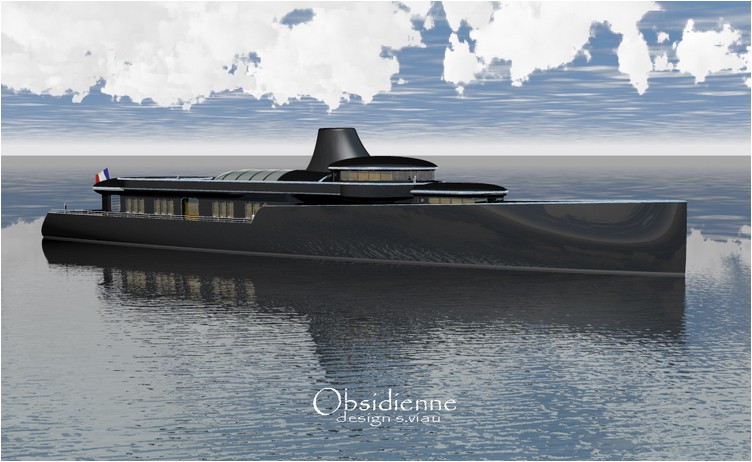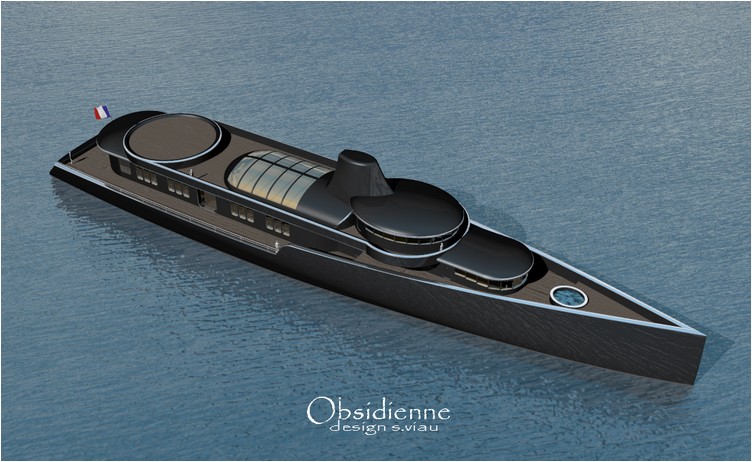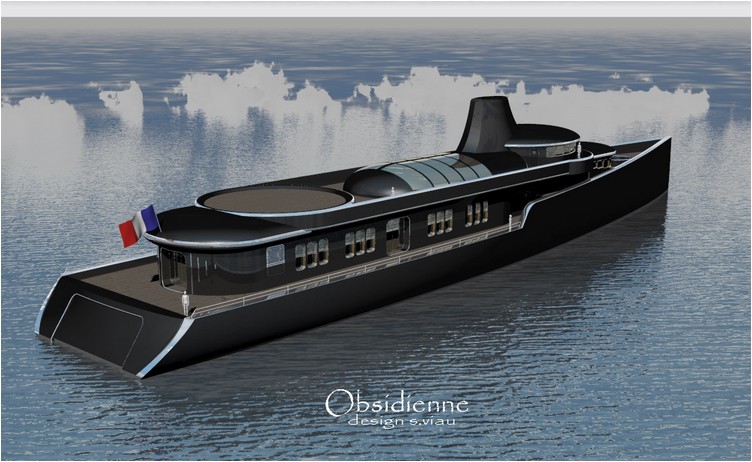 This project is under development.
Don't hesitate to contact me directly if you are interested.

Home
Copyright Sylvain VIAU, tous droits réservés
sylvain.viau@svdesign.fr