Back
Home
XXI (21), rational and strong identity

Length : 80.00m - Beam : 17.00m - Speed : 20kts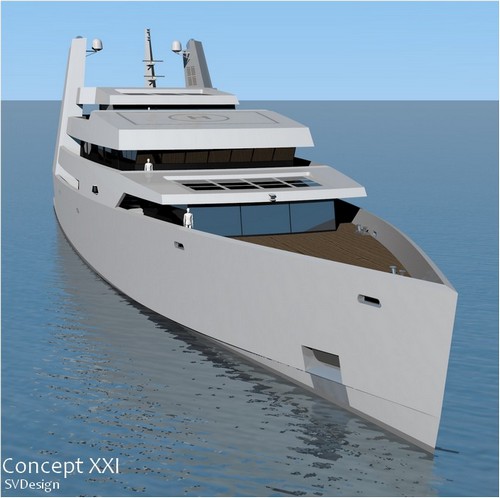 XXI is the result of a deep reflexion on equipment layout and integration on board, to ease the design, the building and the maintenance during the entire life of the ship. It is providing also a very strong visual identity, looking like no other yacht.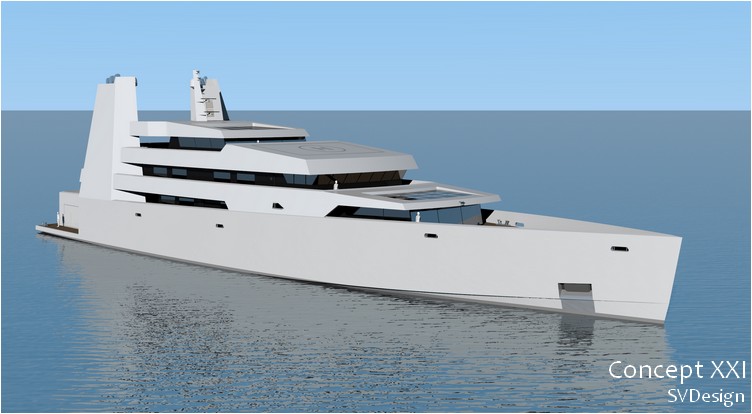 The external appearance is deliberatly very modern, and breaking from conventional shapes commonly encountered on yachting production today.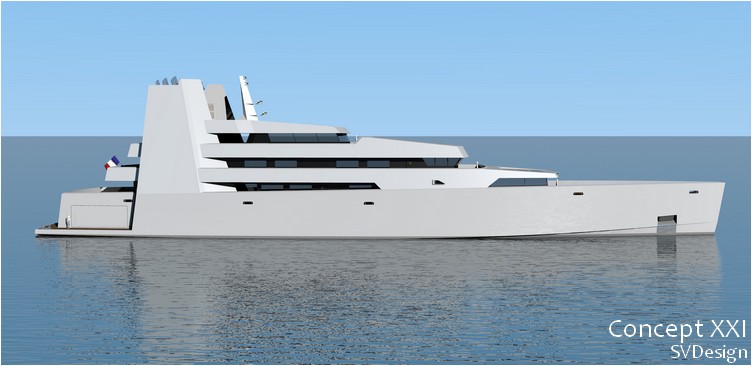 Equipment layout inside the side "wings" (exhausts, ventilation ducts, fire main, crew ladders, etc...) allows internal accomodation arrangements with wide spaces, giving a lot of freedom for the interior architecture and accomodation.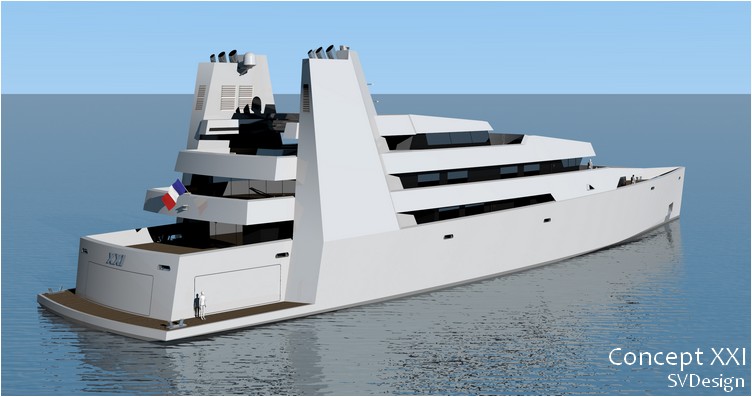 Energy savings are not left aside : white colour and optimised HVAC and insulation systems will highly reduce the bill. Also, a solar heating system is integrated on top deck for sanitary hot water production.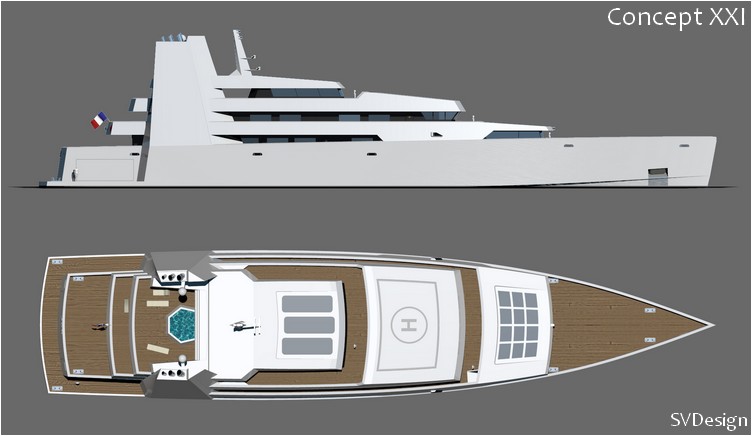 General arrangement is conventional : owner suite on main deck (fwd), lounge on main deck (aft), private saloon and VIP cabins on first deck, helipad and sundeck on top, crew cabins and lazarette in lower deck(s).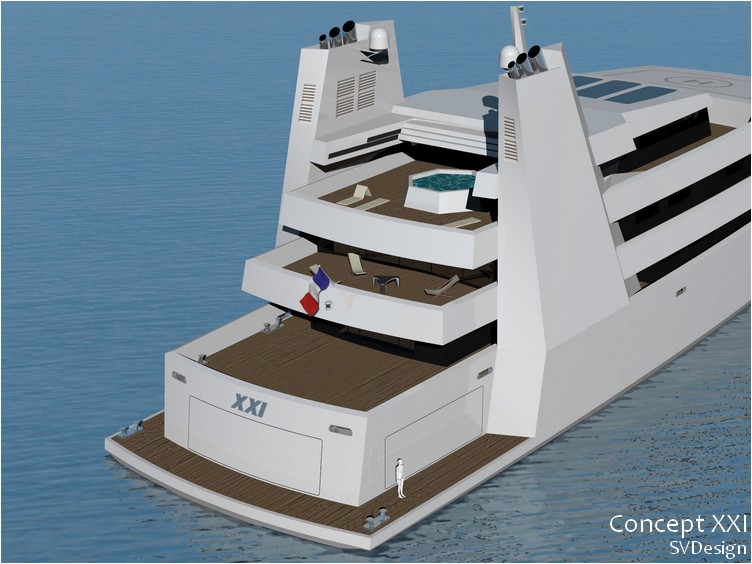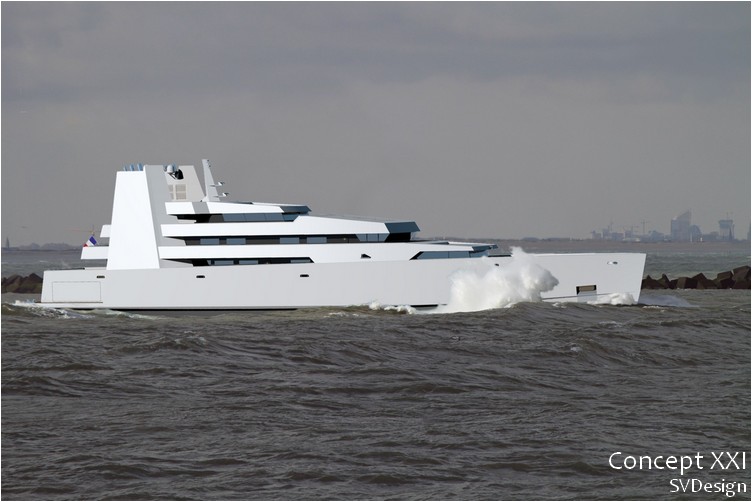 This project is under development.
Don't hesitate to contact me directly if you are interested.

Home
Copyright Sylvain VIAU, tous droits réservés
sylvain.viau@svdesign.fr