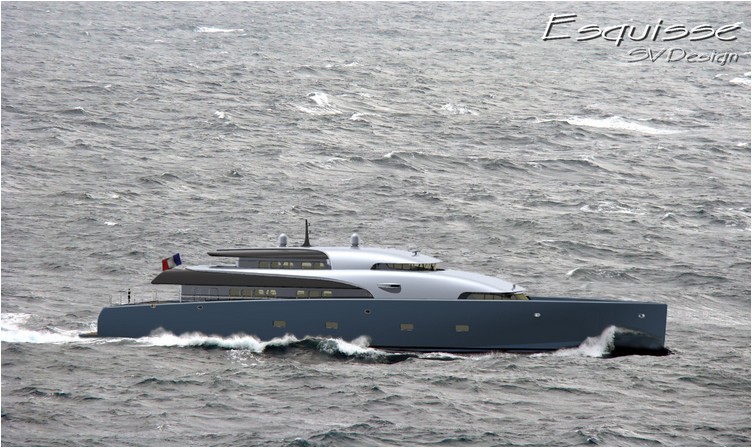 Back
Home
Esquisse is a new concept, designed around fluidity and balance of lines.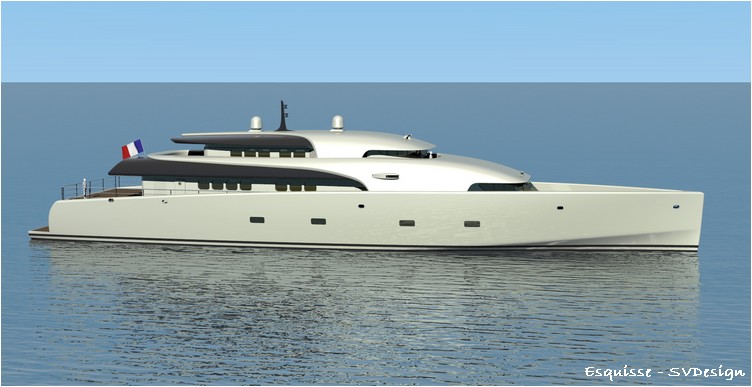 She is much more conventional than all concepts previously exposed, but is still integrating energy saving devices :
Diesel-electric plant, able to produce high power for speed when required and covering electric consumption, but without the disadvantage of carrying big and heavy diesel engines used underrated most of sailing time and duplicating in parallel diesel generators on board.
Solar heaters for sanitary hot water are integrated within the dark part of superstructure, providing also interesting power saving.
High standard of thermal insulation.
Internal arrangement is usual for this size of ship : owner's suite on main forward deck, saloon on aft main deck and top deck, and VIP cabins and crew quarters on lower deck.
Length : 55.00m
Beam : 10.00m
Speed : 18kts
Length : 55.00m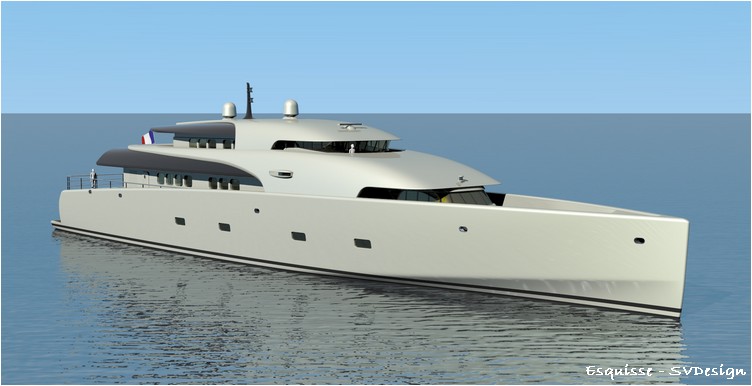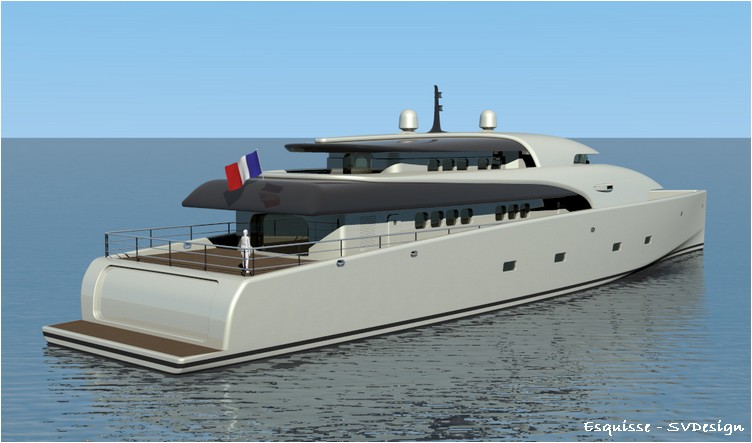 In blue and silver :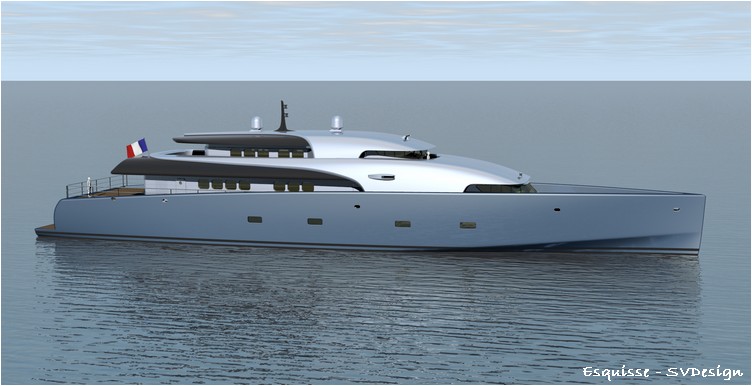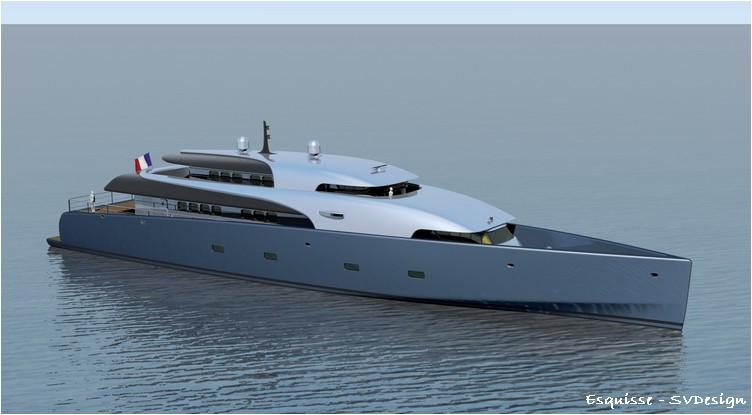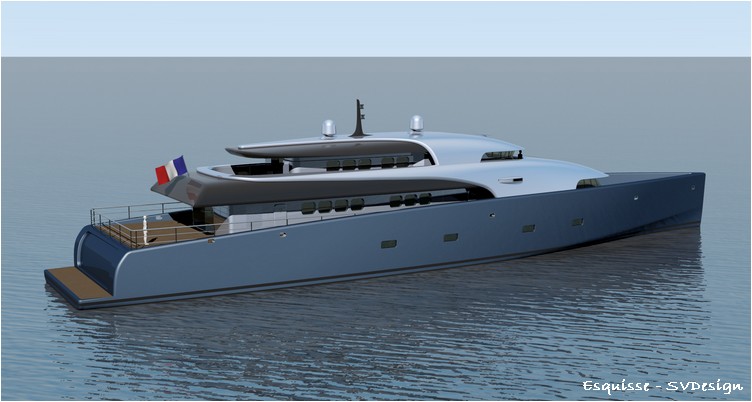 Full blue :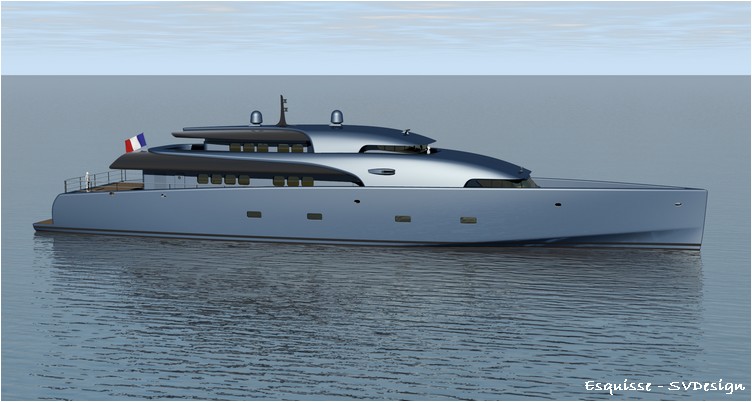 This project is under development.
Don't hesitate to contact me directly if you are interested.

Home
Copyright Sylvain VIAU, tous droits réservés
sylvain.viau@svdesign.fr