Cyclop yacht screams luxury with owner defined features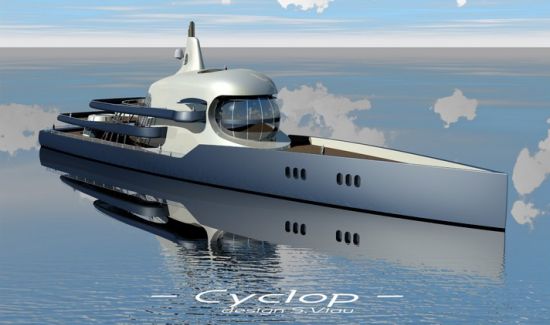 An aquatic retreat floating on the waves may appear a perfect setting for a summer vacation, but what if it comes packed with the amenities of modern life. Elucidating the perception of an ideal aquatic vacation of the designer, Sylvain Viau, the Cyclop is a mega-yacht that promises a luxury cruise for the sailors born with a silver spoon in their mouth. Touting five decks that create a Jules Verne science fiction atmosphere, mixed with Eiffel's genius of metallic structures and modern spatial technology, the luxury liner gives a wide range possibilities to the sailors.
Featuring the reception and dining areas in the main deck saloon with a vertical opening and wide windows to garner safe and comfortable felling, the Cyclop lets natural light slip in through the aft part of superstructure. This separated area also allows the possibility of a mezzanine accommodation across 2 or 3 deck levels and make a very special saloon. While the external aft decks are supported by a nest of beams, with a Jacuzzi, which border a very comfortable deck saloon one level below. The estimated cost of the Cyclop floats between €85M to €100M, depending on options and features defined by owner.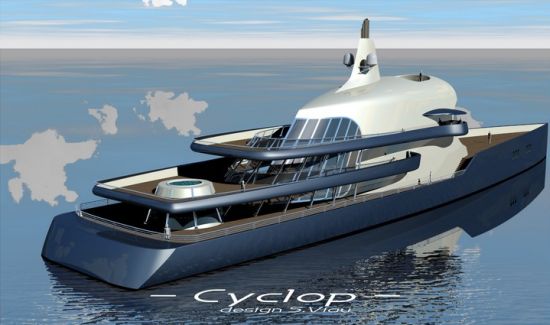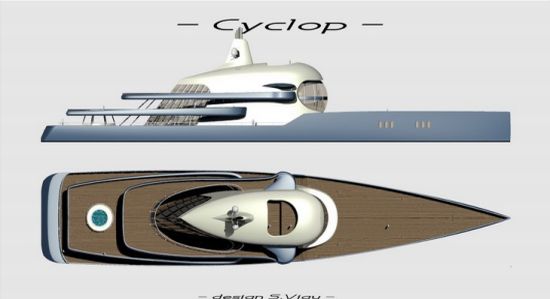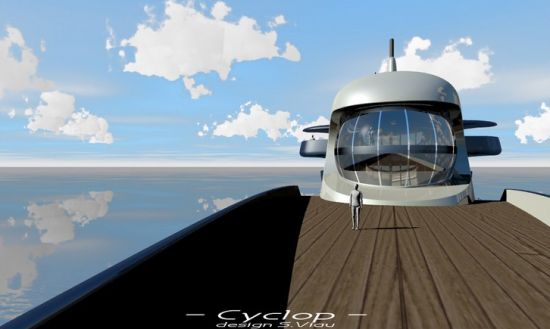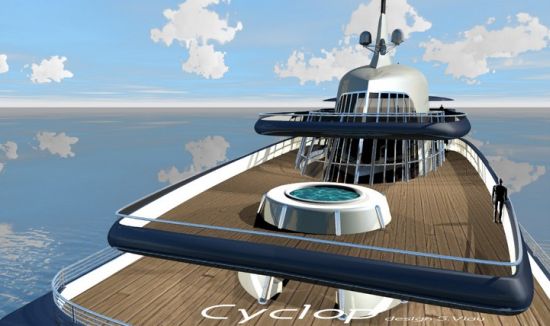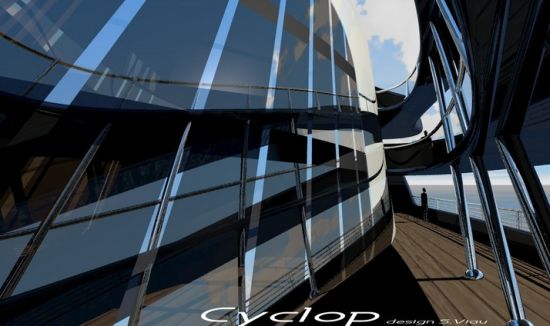 [Thanks Sylvain]